OWNER / OPERATOR OPPORTUNITIES
RSB, Inc is always looking for professional Owner Operators to join our company. If you are an Owner/Operator wanting to increase revenue, RSB, Inc will work for you. RSB, Inc has been in the hauling business since 2012. We are an experienced, stable organization working successfully within a constantly changing industry.
Sign and Drive – No Up-Front Sign-On Costs
Take home up to $15,000 weekly!
ADDITIONAL BENEFITS & DETAILS:
Promotional 30-day 94% Linehaul pay (Take home 94% of gross revenue for the first 30-days, after that 90% linehaul pay.)
Huge Fuel Discounts
Innovative TMS (Software that makes submitting paperwork effortlessly and maximizes your time on the road.)
Administrative Assistance (Help with Registrations, IFTAs & 2290's.)
Optional Comprehensive Health Insurance, Vision & Dental
Weekly Settlements & Direct Deposit (No hold pay, turn in paperwork on Tues get paid same week.)
Family Environment
Safety Bonuses (Paid clean inspections, Level 1 – $200 Level 2 & 3 – $100)
National Tire Discounts (On Michelin, Bridgestone, Yokohama, and many more.)
Breakdown Assistance (Locating repair shops and or payment assistance for the repair.)
Flatbed Equipment Discounted Prices (Tarps, straps, chains, bungies, etc.)
Competitive Flatbed Trailer Rentals (special price 700 for 48 and 800 for 53 foot trailer. Standard price 800 for 48 and 950 for 53)
Competitive Physical Damage / NTL
100% Owner Operator (No company trucks to compete with.)
First in, First out
Transparency (Access to rate confirmations.)
No-Forced Dispatch (Choose your own lanes and home time.)
Dedicated Dispatch Rep. (No more truck number, your dispatcher knows you by your name.)
Dedicated Freight
24/7 Emergency Dispatch
Over 50,000 & counting loads dispatched to RSB contractors since 2013
RSB INDEPENDENT CONTRACTOR QUALIFICATIONS:
• Must have 2 years of driving experience.
• Trucks must be ELD compliant.
• Age 23 or older and Class A CDL.
INTERESTED? WE'D LOVE TO HEAR FROM YOU!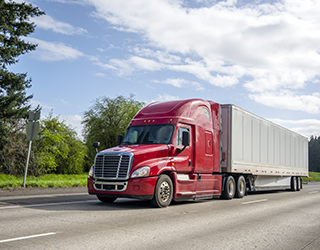 WE WANT YOU TO CHOOSE RSB
We are continually seeking to expand our network of independent owner operators and fleet owners. We know that you have choices when it comes to how you spend time behind the wheel – our goal is to reinforce your choice of RSB with every move you make. We look for hardworking, experienced, safety-conscious professionals with a strong commitment to customer service and on-time performance to join the most valued owner-operator fleet in the industry.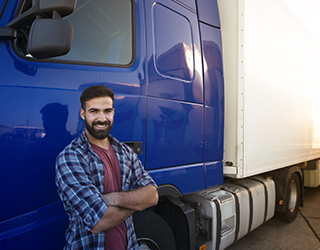 FAMILY-OWNED, FAMILY FOCUSED
RSB is a family-owned company that treats all our members as part of it. Work with an honest company where you will be respected by being a professional. We know our business depends on you, and therefore we guarantee that your hard work and devotion will be paid off every week. Providing professional freight services to our customers is our main goal.
Not every trucking job is the same.
We are helping to get you the one you want, with the perks you value. Give us a call today.